Tour
My ferrets live in part of our shed, custom made for all my ferret needs and so they have natural conditions of light and temperature.

The left Ferret Nation has become a 3 level FN. At the moment Mhysa has the first 2 levels. On the right there is a dressoir used to store hammocks, care stuff, spare stuff and harnesses. On top of the dressoir is the antique cabinet that Patou lives in. On top of that the ashes of my first ferret Sjos, a few prices and the medicine cabinet.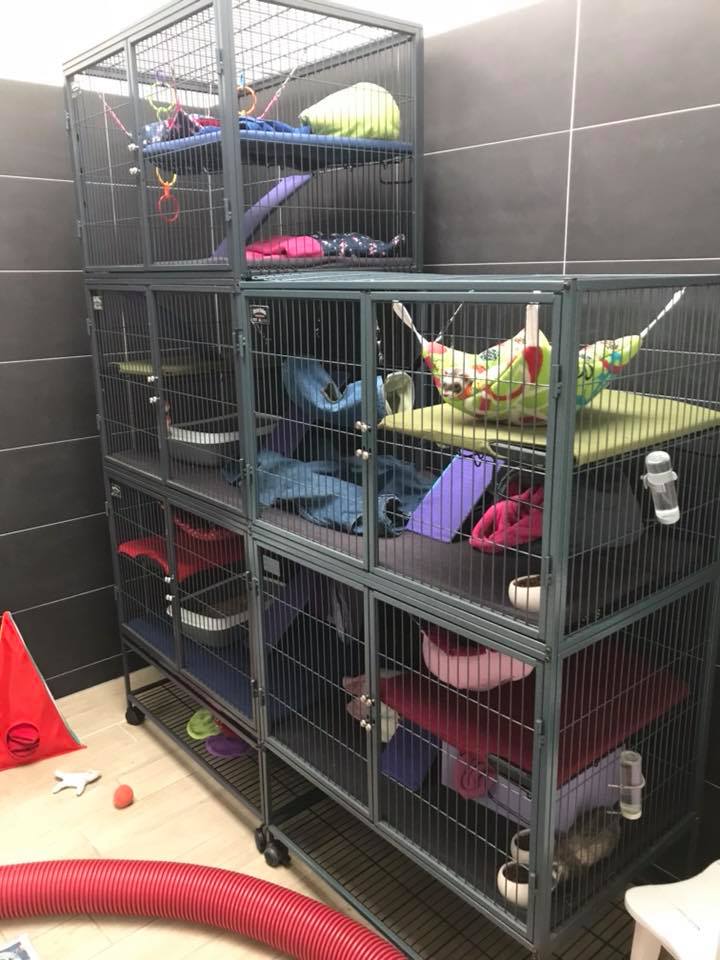 A close up of the antique cabinet with Patou: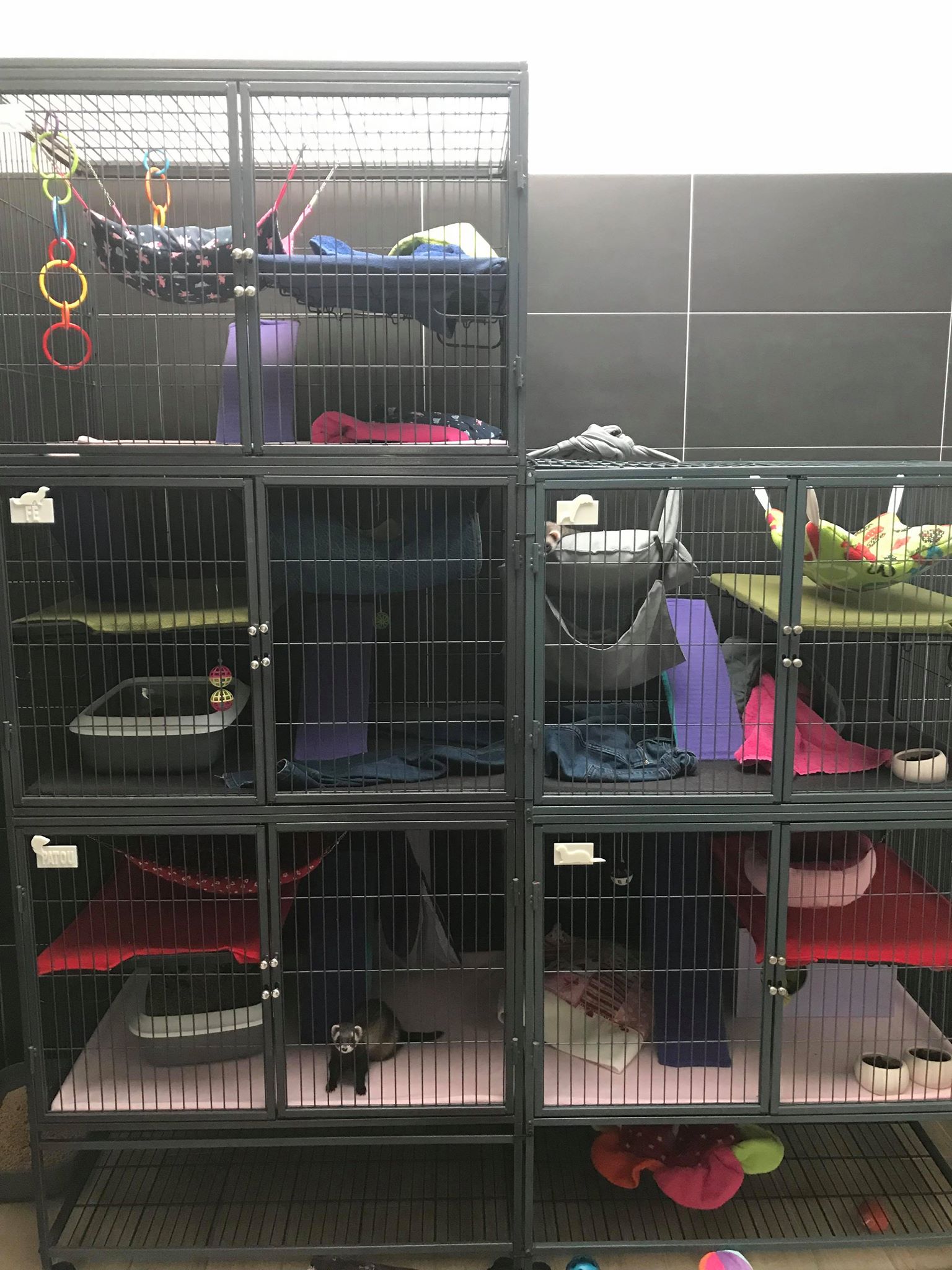 Somewhat to the left is a blanket chest. In the chest I keep all the towels, plus it can be used as a bench or a litter cage table.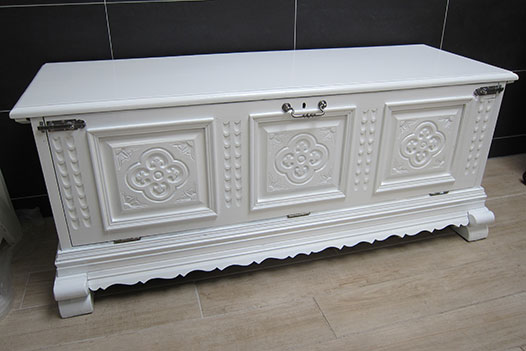 The chair on the left can be fold into a ladder, so I can easily reach the upper floor of a three level Ferret Nations. To the left, you are looking at the small playpen.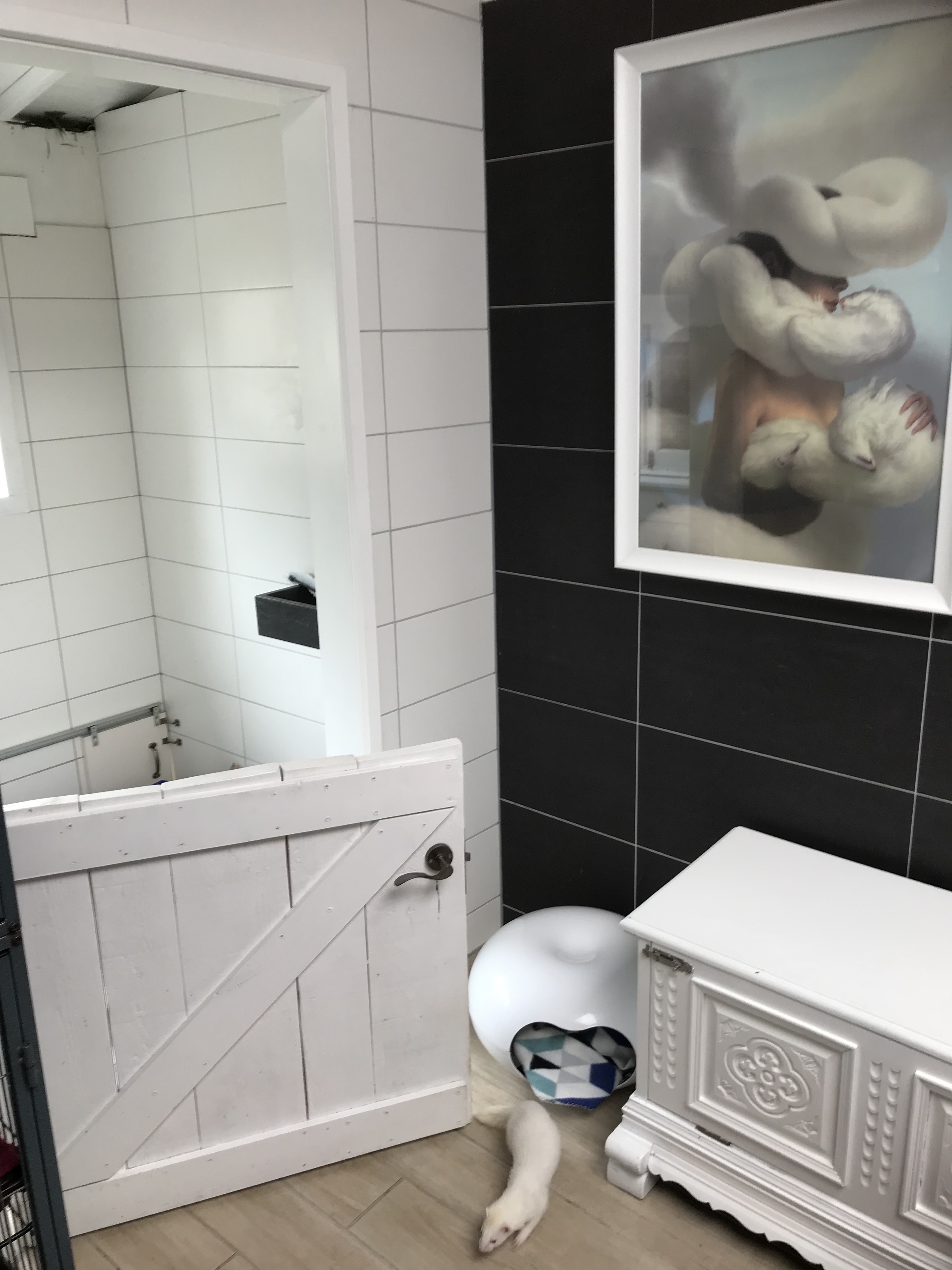 To the left of the playing area half-door is another three level FN. At the moment Eller has the first two levels and Mhysa the upper one (on the photo is shelter ferret Sarafina).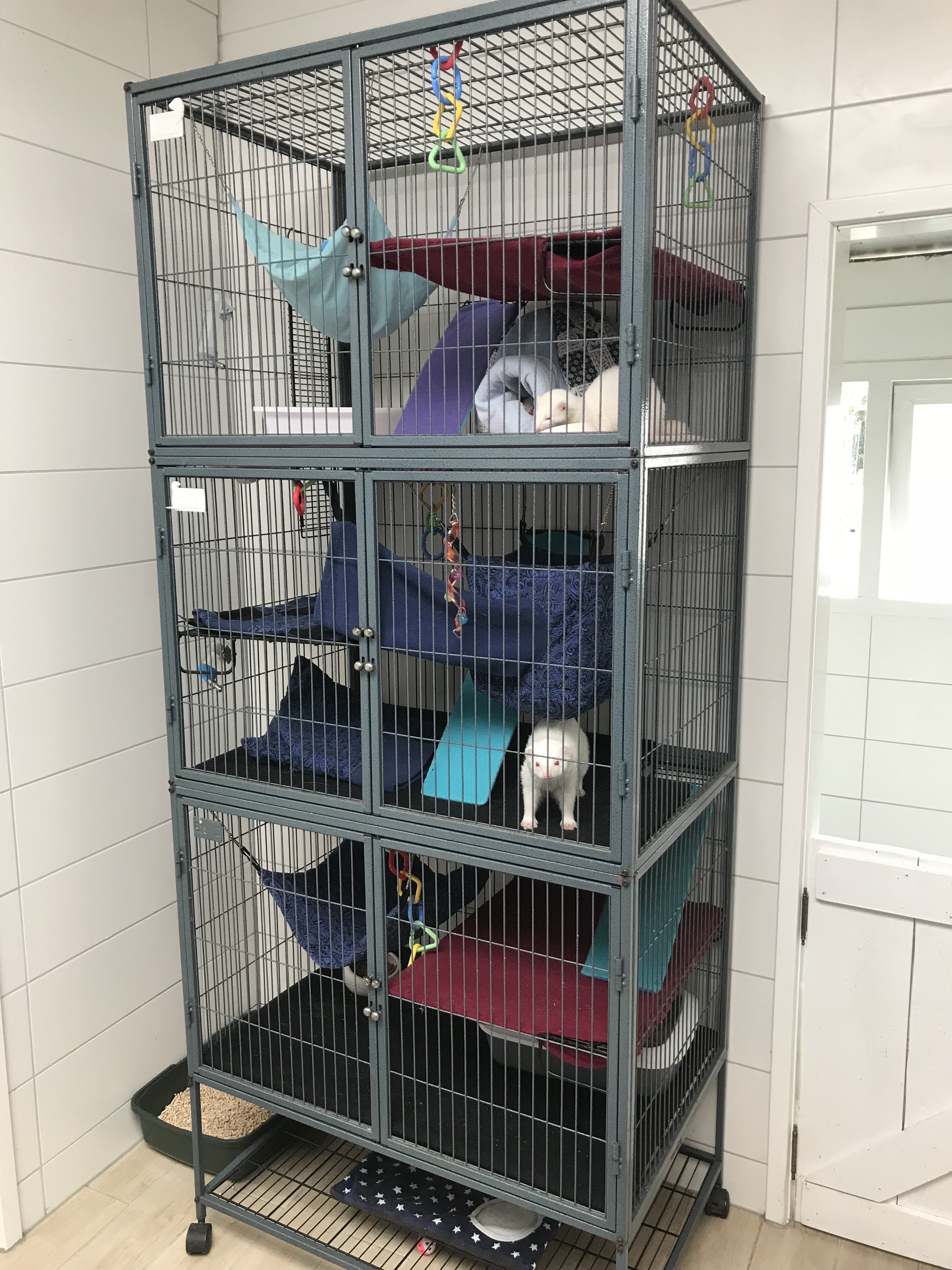 In the small playpen is the cabinet of Fé (daughter of Patou and Lenn).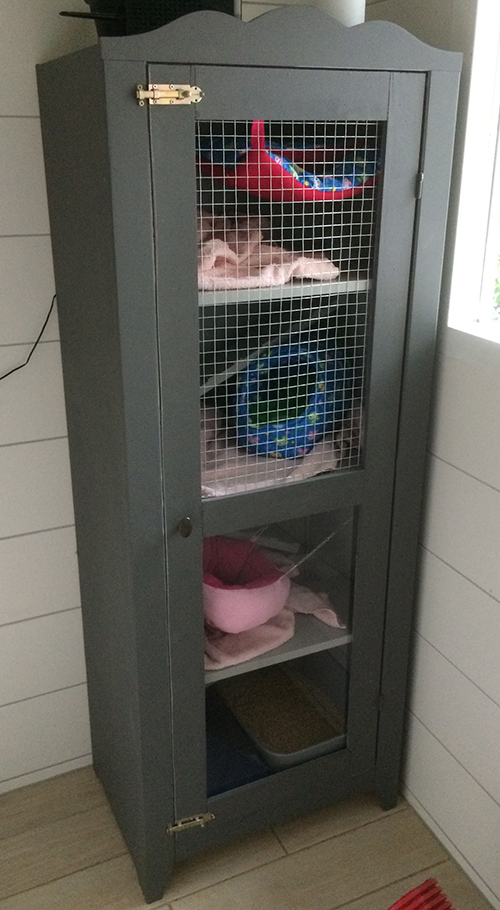 Below outdoor hutch is mainly for hobs in heat. It gives a lot of space because of its size and keeps all the unpleasant odors outside. Koda has the upper 3 levels, Lenn the bottom 2.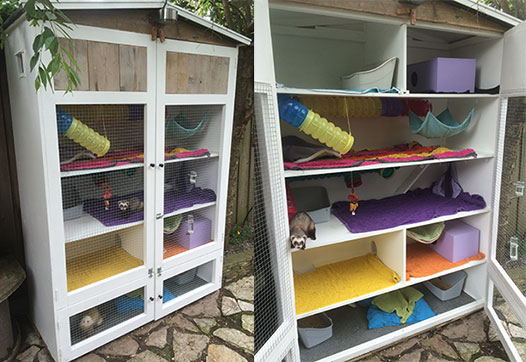 For litters or sick ferrets there are spare cages. This is one of the two Karlie Flamingo cages: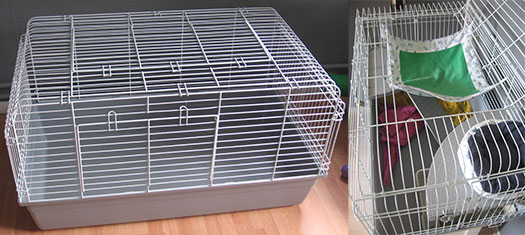 When the kits reach the age of 6 weeks, they move to my spare Ferret Nation with 2 levels inside the house. Here they can get used to household noises, a dog and 2 cats.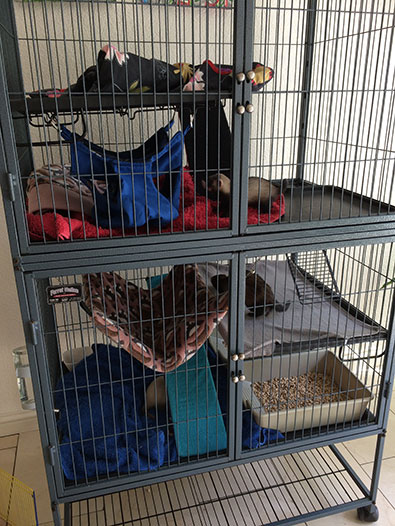 My cages and residents
2 Ferret Nations with 3 levels (1 occupied: Eller bottom two and Mhysa third level)
91,5 x 63,5 x 220 cm (lxwxh)

1 Antique cabinet converted myself (resident: Patou)
105 x 40 x 79 cm (lxwxh) (measured without top)

1 converted IKEA cabinet (resident: Fé)
60 x 40 x 160 cm (lxwxh)

1 custom made outdoor hutch (Koda upper 3 and Lenn bottom 2 levels) 150 x 70 x 215 cm (lxbxh)
Kits
2 Karlie Flamingo rabbit cages (litter cages)
100 x 55 x 55 cm (lxwxh)

1 Ferret Nation type 142 (spare for litters >6 weeks)
91,5 x 63,5 x 159 cm (lxwxh)